The modern home continuously advances as technology changes. Today's residential homes are far more technologically advanced than ever. A home that allows the control of electronics from any room in your house is often called a Smart Home. Most people have heard the term Smart Home. It's a similar term to Structured Wiring.
Home structured wiring systems will organize your home equipment cables by hiding them inside your house wall structure, inside structured wiring panels. These wiring panels contain your home audio distribution, data distribution (internet), TV and telephone distribution equipment, along with your wires and cables. This makes for one centralized location for your home electronic equipment that is integrated into the walls of your residence. It is a wonderful feeling to not live with a mess of wires and electronic equipment running throughout the home.
Planning
We will consult for and work with directly with the customer or their architect or interior designer.
Pre-wiring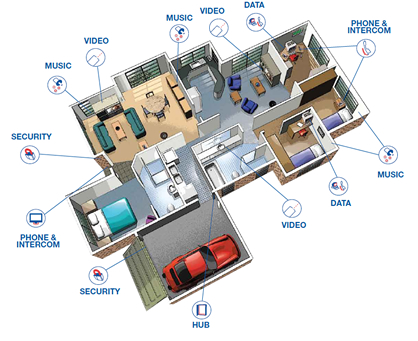 Whether it is a new home or renovation, we can take care of all phone, data, internet, audio video, TV and Satellite cabling.
It could be a 2 room cottage or a 50 room mansion, we can provide the best wiring plan for your current and future needs using the latest wiring requirements.
Upgrades and Retro fitting
If your old equipment is dead, getting tired or is just not meeting your needs, after consultation we can supply and install the correct equipment to achieve your dreams.
Existing Systems
Some installations can be made better with a little adjustment. We can advise and carry out the best way to modify your existing system and make it easier to use.
Moving House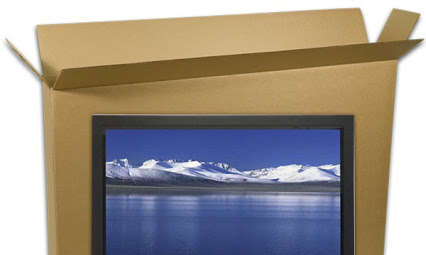 Unplugging all equipment and removing cables
Removing TVs from wall mounts
Installation of equipment at the new house
Hiding cables where required
Setting up home computer networks and internet
Installation of extra TV, Phone, data outlets
Installation of satellite dishes when required
Moving house is a stressful experience for anyone, there are people to inform, negotiating to be done and, of course, the packing and then the unpacking! When you are shifting to a different location you want to make sure everything has been well looked after.
Let Adtech take some of the stress out of your move by coming to your house, dismantling your audio visual equipment, taking your TV off the wall, then all you need to do is move to your new house where we will meet you to set everything back up again, let us dismantle and then install your audio visual equipment so it leaves you more freedom to get the rest of the house done.